Live casino games are now as popular as standard real money games in Canadian online casinos. And amongst the classic table games like Blackjack and Roulette are some really fun bespoke formats developed by game suppliers like Evolution Gaming. In this review we lift the lid on Deal or No Deal which is themed on the popular television show, where contestants need to beat the Banker, while opening boxes to reveal random cash prizes.
WHAT IS DEAL OR NO DEAL LIVE?
In this fun live casino version of the popular TV game, as well as the normal gameplay there is the added enticement of Prize Multipliers for even bigger rewards. The game consists of 3 rounds: the qualifying round, the top-up round and the briefcase game. The live croupier, or host, presents the game, keeping the entertainment levels high, while players attempt to beat Banker and take home the biggest cash prizes!
WHERE CAN I PLAY DEAL OR NO DEAL LIVE?
Any of the Canadian casinos listed at The Casino Heat that feature Evolution Gaming's live tables will feature Deal or No Deal. It is one of their more popular formats. You can see a full list on our live casino page. Here are 5 of the best:
DEAL OR NO DEAL – IMPORTANT STATS
The minimum bet on Deal or No Deal is 50c and the maximum bet is $100, although this can change depending on the online casino you are playing at. This isn't the lowest minimum bet out there for a live game, so this betting level could be challenging for lower rollers and more cautious players.
The game is split into 3 sections. There are 16 briefcases to open with 4 rounds in each part of the game. The RTP stands at 95.42%, which is slightly under average compared with your average online slot for example. The maximum payout possible here is 500x stake, which adds up to a decent sum if you are playing at higher betting levels.

HOW TO PLAY DEAL OR NO DEAL LIVE
To play, you need to select your bet and then begin the first round of 3. You will choose a selection of briefcases each round and be offered various deals by the Banker, which you will need to accept or reject. You need to make the decision whether to accept a certain cash prize or hold out for potentially more money. This continues throughout the game until you are left with one briefcase – your final prize!
GAMEPLAY AND FEATURES
To begin the game, you spin the bank vault to try to align three golden segments. If you manage to do this, you will qualify for the rest of the game. You can choose from 3 options: normal mode, easy mode and very easy mode. In normal mode, you are required to align all 3 segments on the wheel in exchange for a face-value bet. In easy mode, one of the segments is locked into position and you only need to align 2 segments – this costs 3x your bet. Finally, very easy mode involves 2 locked segments and you only need to align the last segment – this costs 9x your bet. Your initial bets in the qualifying round align directly with the prizes placed into the briefcases.
The top-up round allows you to increase the cash prizes waiting in the briefcases by 5x to 50x. Each top up requires a stake which is selected by spinning the wheel. The value the wheel stops on will be added to the briefcase to boost the prize value.
Once the qualifying and top up rounds are complete, it's time to enter the main game. This is where you are asked 'deal or no deal'? the banker will make offers for the briefcases and you have to decide whether to accept or not. There are 16 briefcases in total each with a minimum of €0.01 and a maximum of 500x stake inside. Each part of the game is played in 4 rounds and you will be offered a deal by the banker, which you have ten seconds to consider. After the last round, you get the chance to swap your briefcase before opening it to reveal your prize.

DEAL OR NO DEAL LIVE STRATEGY
There are a few strategies you could try when playing Deal or No Deal Live.
For a low-risk approach, you will want to limit the risk and accept a deal early on in the game. This way you can be sure of leaving with something in your pocket.
It's also worth thinking about how much you spent in the qualification round and top up round. If you have spent less than the Banker's offer, it might be worth accepting the money. Always remember though, the more you bet in these early rounds, the higher the value of your briefcases. You could always set yourself a percentage profit on your bet to aim for and accept an offer when it reaches that number.
For a higher risk strategy, you could keep turning down the Banker's offer in the hope of winning a bigger prize at the end of the game. There is no guarantee you will walk away with a better prize if you keep your briefcase and never accept an offer, but if you have the stomach to risk it, this is how you could pocket the best prize!
The final round is where the biggest risk will occur. If you have one big amount and one small amount, the Banker is sure to offer somewhere in the middle. If you're feeling lucky, turn down the offer and wait for the big reveal!
VERDICT
Deal or No Deal is one of the most loved game shows on TV, so it's no wonder the live casino game is popular too. This is great fun to play but the ultimate prize is really down to how much you are willing to bet – the more you are willing to spend, the bigger your prizes are likely to be. This makes the game more suited to higher rollers, as betting small amounts just won't add much money to your briefcases. If you have a good bankroll and enjoy the TV show original, Deal or No Deal could be the perfect game for you. However, for players looking for the chance to win big prizes from small bets, Crazy Time or Lightning Dice offer more opportunities to strike it rich.
Author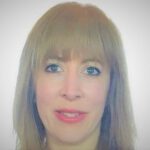 Catherine Stirland

Catherine is an online gaming copywriter with a decade of experience working for top brands such as Betsson, Gala, Bgo and Mr Green. As a former croupier for Genting, she loves exploring gaming strategies that help players beat the house! When she's not playing casino games, Catherine enjoys writing for her own language learning and fitness websites.